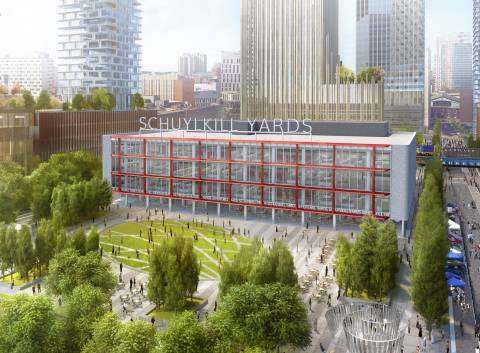 The Bulletin Building | 3025 Market Street
A Magnet for Invention and Trade.  The Bulletin Building is the center of new retail excitement in Schuylkill Yards.  Located directly across from 30th Street Station, the 3rd busiest train station in the country, and on the University City corner with the highest pedestrian counts, the Bulletin Building introduces almost 30,000 square feet of new retail space to Schuylkill Yards.  Fronting the new 1.3 acre park Drexel Square, this space is ideal for immersive, unique urban experiences that will keep captive customer audiences coming back. 
Specific Availability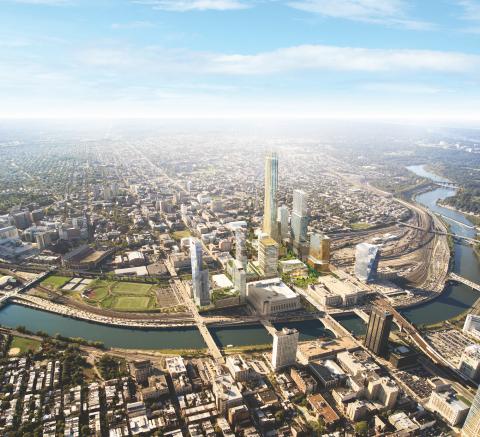 3001 JFK Boulevard
3001 John F. Kennedy Blvd.
3001 JFK is the next step in the transformation of Schuylkill Yards into the new heart of America's first great city.  This bold addition to Philadelphia's skyline is the right home for companies seeking distinctive space, iconic views and premiere connections to transit, talent and the neighborhood. Contact us to explore the leasing possibilities for your company.
Availability
Building in Design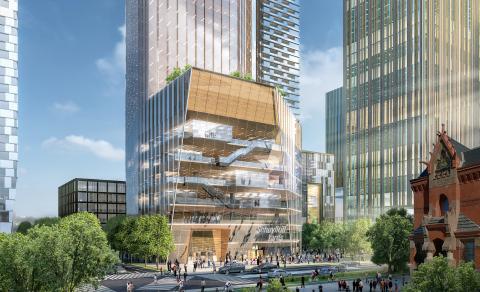 3025 JFK Boulevard
3025 John F. Kennedy Blvd.
A new residential community paired with boutique office and retail offerings, 3025 JFK will offer every resident and business the luxurious common amenity spaces, skyline views and urban lifestyle they crave.  Contact us to explore the leasing possibilities for your company.
Availability
Building in Design