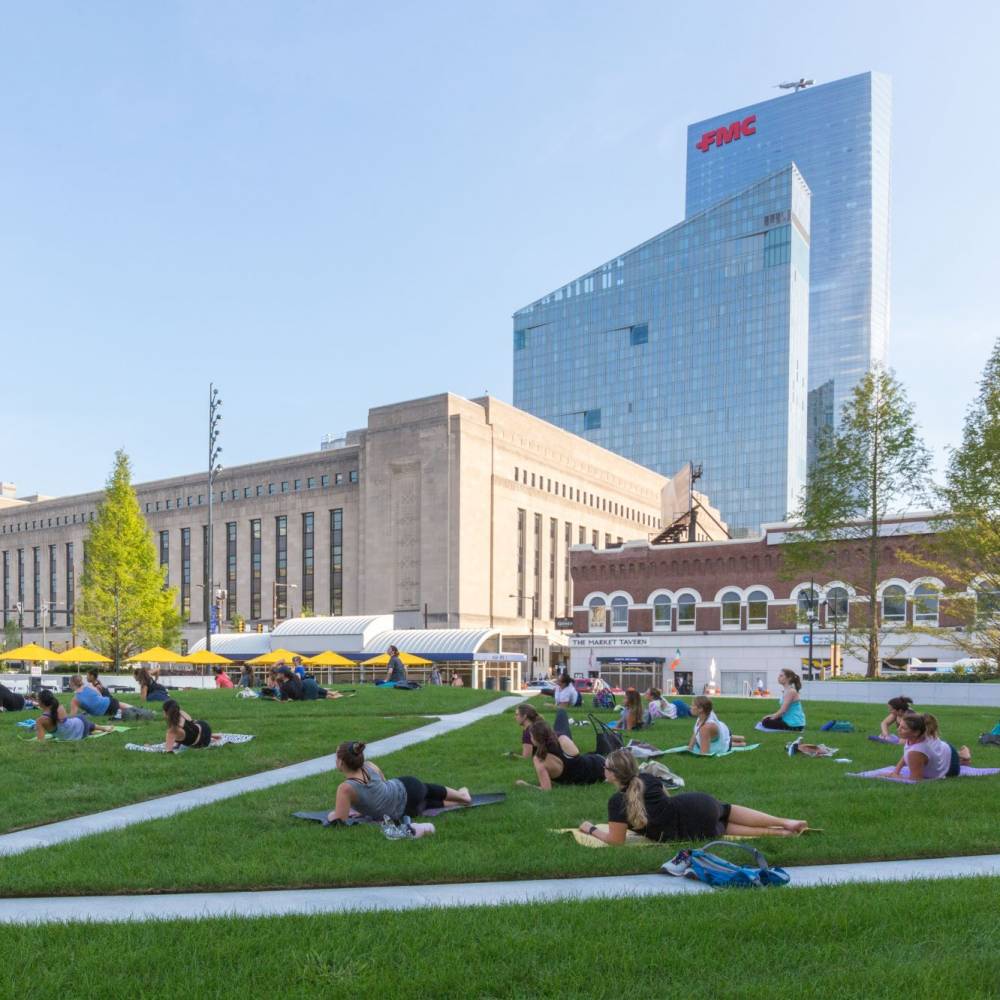 Schuylkill Yards
Sport/Fitness
Are you ready to get moving and shaking for the week ahead? Join us for a series of FREE 45-minute barre classes every Tuesday evening at Drexel Square. You bring the mat and our friends from West Philly's own Tuck Barre & Yoga will bring the heat, leading a work-out that combines ballet-inspired moves with elements of Pilates, dance, yoga, and strength training.
Classes are held every Tuesday evening from 5:30PM - 6:30PM, June 22nd - October 19th, 2021.
*Advance registration required.