Special Events in Schuylkill Yards
Host your next event in Schuylkill Yards.  Choose among several unique and inspiring event spaces just waiting for your special touch.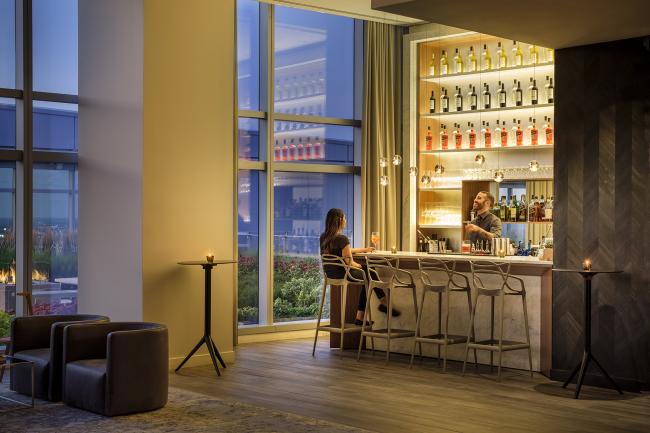 Level 28
FMC Tower at Cira Centre South, 2929 Walnut St.
Soaring 400 feet above street level, Level28 at AKA University City is Philadelphia's most spectacular club. Available for private events, amenities include: contemporary bar area and lounge-style seating throughout; a landscaped terrace with endless sightlines and cozy fire pits; a pool room with floor-to-ceiling windows, bountiful natural light; private dining and conference areas with breathtaking views.  
For inquiries, please contact level28@stayaka.com or 267-463-5228.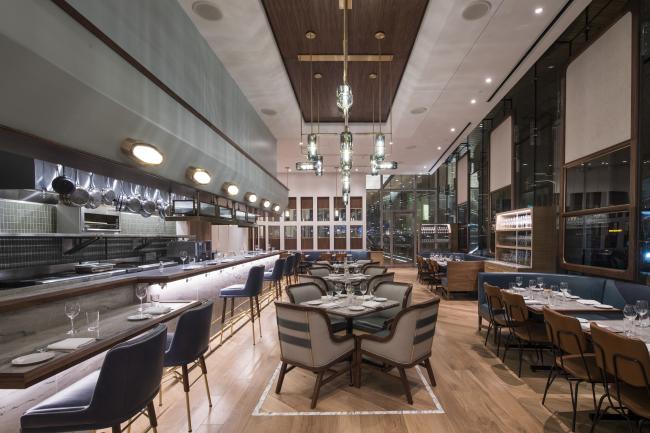 Walnut Street Café
FMC Tower at Cira Centre South, 2929 Walnut St.
 Be it a business function, bridal shower, or birthday bash, Walnut Street Café has got you covered. Indoors.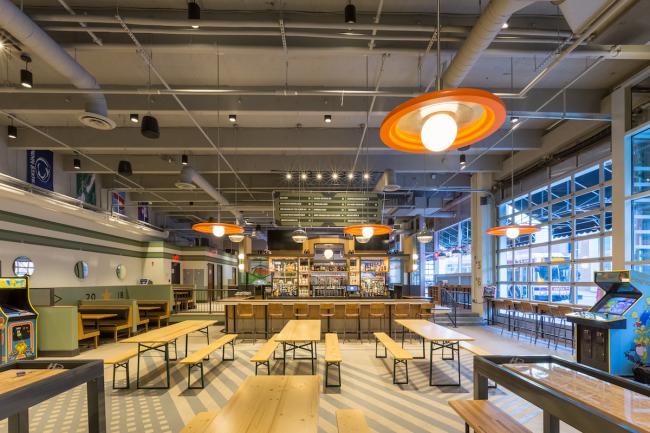 The Post at Cira Garage
129 S. 30th St.
Want to host your party at a game parlor-beer hall-gourmet bar food mashup? Reach out and we'll reach back.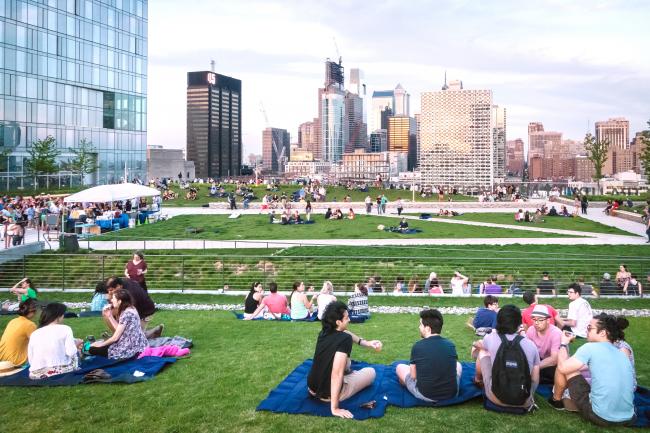 Cira Green
129 S. 30th Street
Cira Green: A one-of-a-kind urban park nestled next to FMC Tower at Cira Centre South, Cira Green is an elevated park in the sky—providing exceptional views of Center City, University City and the Schuylkill River. 500-person capacity.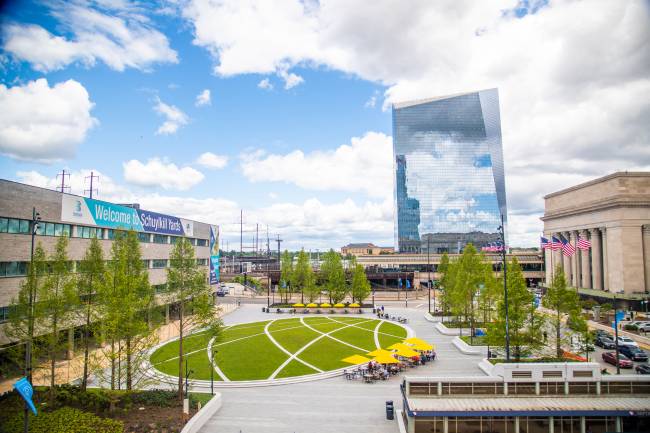 Drexel Square
3001 Market Street
Drexel Square is an activated community park, lined with soaring dawn redwood trees, that serves as the gateway into Schuylkill Yards. It is a gathering space for thousands of residents, students, workers, and travelers in University City. A breath of fresh air nestled in the cityscape, a place to pause and feel the sunshine on your face. Come here to connect, to disconnect, to do whatever is needed to make the day a great one.