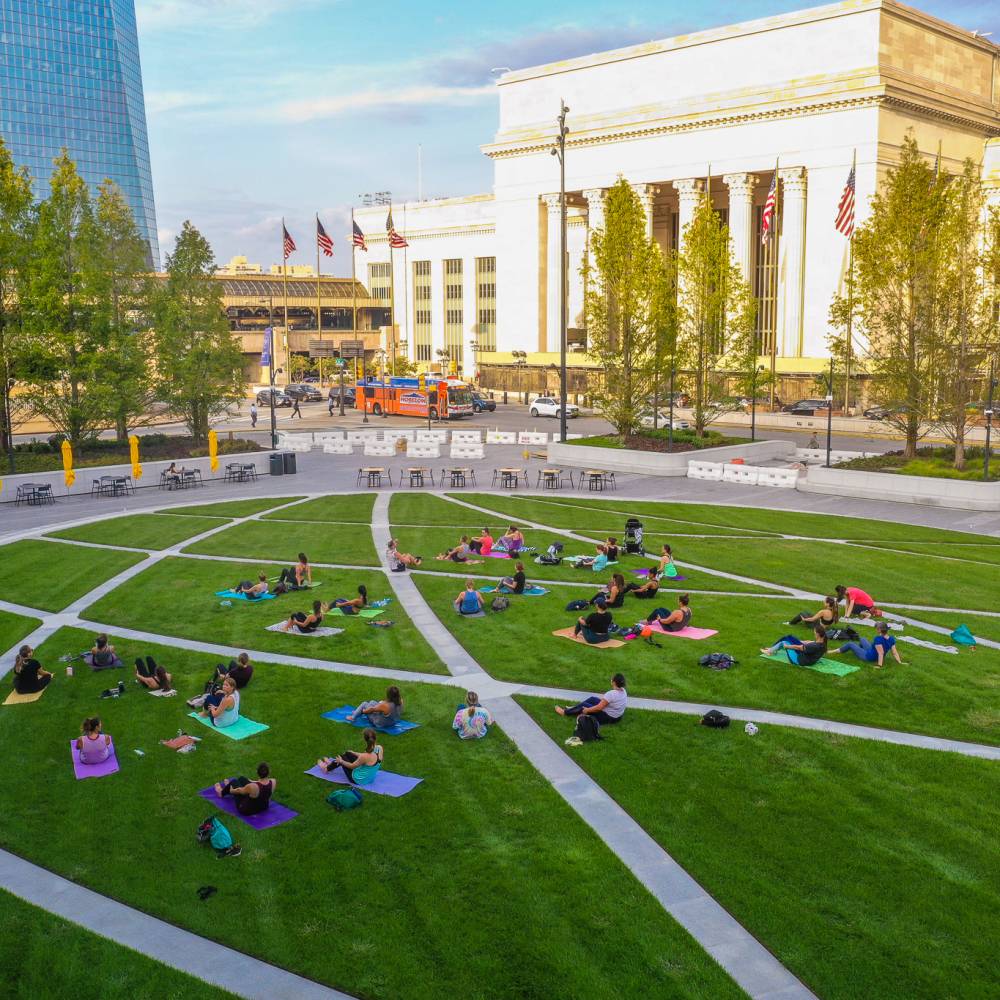 30 May 2023 5:30 PM - 10 Oct 2023 6:30 PM
Schuylkill Yards
Sport/Fitness
Join us for a series of FREE barre classes every Tuesday evening at Drexel Square. You bring the mat and West Philly's own Tuck Barre & Yoga will bring the heart-pumping fun, leading a workout that combines ballet-inspired moves with elements of Pilates, dance, yoga, and strength training. Bring your own mat, towel, water, and sunscreen.
Date/Time: Weekly on Tuesdays, 5:30-6:30pm
Tonight's class, 5/23/23 has been cancelled.