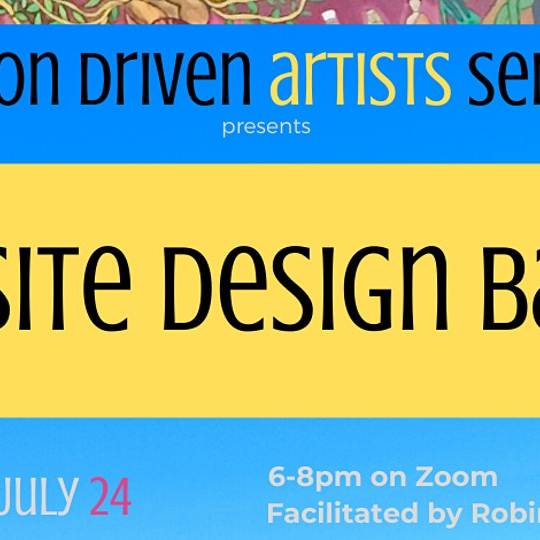 10 Aug 2020 6:00 PM - 8:00 PM
Art & Culture
Family
Festivals & Events
Learning
Nearby SY
The Vision Driven Artist Series and The Rotunda are presenting a free online workshop on creating an artist statement. Facilitated by Michele Kishita, in this workshop you will:
Identify the strengths, weaknesses, opportunities, and potential threats of a new project

Think through the components of your project and its goals

Hone in on the details of your program or project and begin a draft project plan.
Registration is required.