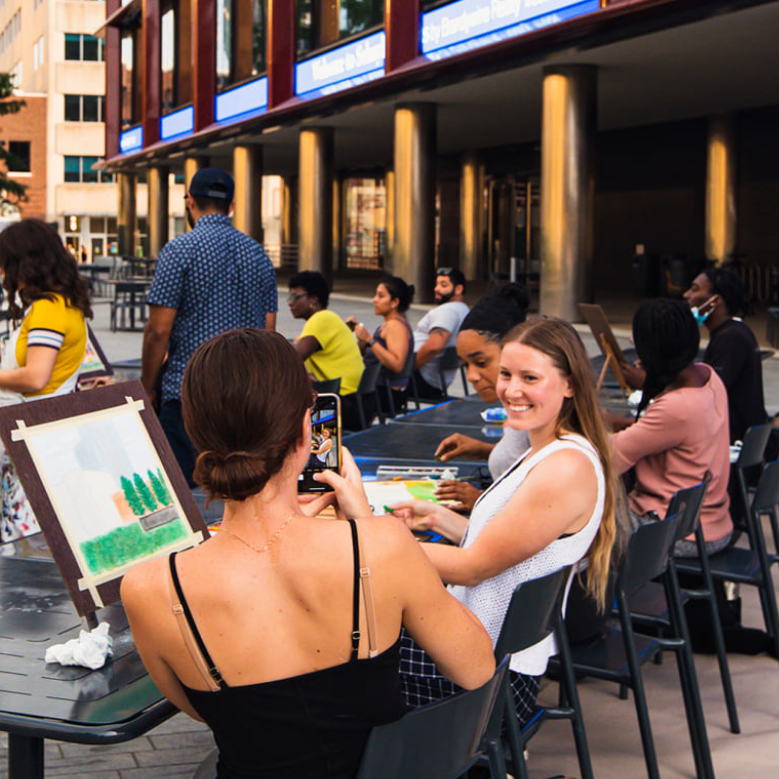 Art & Culture
Schuylkill Yards
Artsi, in partnership with Brandywine Realty, is bringing our "Picture Me Philly" pastel drawing series into the fall season!!
Express yourself and channel your inner artist with a FREE pastel drawing class, hosted by Artsi Philly in partnership with Brandywine Realty Trust. Picture Me Philly is an outdoor pastel drawing series open to all levels. Taught by visual artist Jessica O'Neill, this class teaches essentials of landscape and cityscape drawing and different pastel drawing techniques that will expand your range of artistic expression. All art supplies included!
DREXEL SQUARE
***BYOB wine or beer!***
Monday September 18 // 6-8pm
Monday, October 16 // 6-8pm
Please note that class holds 25 seats. RSVP below to secure your spot.
 
Part of "BYOB with GTC at SY" -- get 10% off wine and/or beer at Garces Trading Company at Cira Centre plus a FREE wine tote and/or insulated beer tote before the show! *Mention deal at checkout in-person, OR use code GTCBYOB23 at checkout online or on GTC's mobile app!