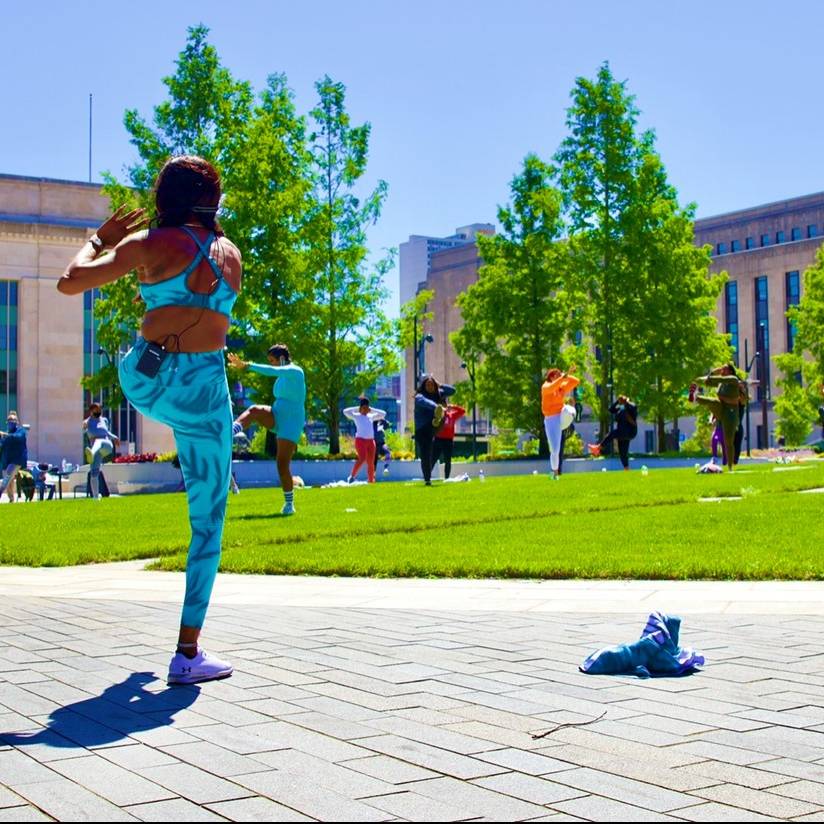 24 Aug 2022 5:30 PM - 28 Sep 2022 6:30 PM
Schuylkill Yards
Sport/Fitness
From Old City to West Philly, Noel Davis of Paris Fit Studios is back to provide you with fun and energetic FREE HIIT workout classes at Drexel Square in University City.
HIIT (High Intensity Interval Training) is a type of workout that alternates between intense bursts of activity and fixed periods of less-intense activity or short-term rest. Get ready to get pumped up as you get over the mid-week hump! Bring your own mat, water, towel, and sunscreen.
This class is held bi-monthly on Wednesdays. Registration encouraged, but not required. Open to all levels.
NEW for July and August only --- head up to Cira Green post-class and redeem your day-of class confirmation email for a FREE drink at Sunset Social on Brandywine Realty Trust!