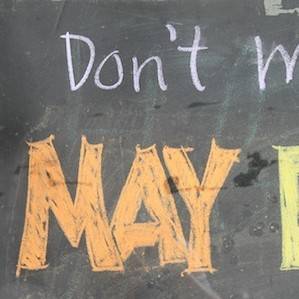 08 May 2021 4:00 PM - 8:00 PM
Art & Culture
Family
Festivals & Events
Nearby SY
Don't miss an interactive community event featuring local vendors, games and more, all happening in a simulation of Spruce Hill's own Clark Park. 
Vendors, artists and crafts people, community groups and organizations seeking to do outreach and promotion are invited to be part of the SHCA VIRTUAL May Fair! Participation is completely FREE of charge for vendors/businesses and guests. The Spruce Hill Community Association recognizes that this past year has been exceptionally challenging for many of us, especially our small businesses, local artisans, and neighborhood organizations. To support our community partners and businesses, and following input from prior May Fair participants, the Spruce Hill Community Association has committed to hosting a "Virtual May Fair" to provide an opportunity for advertising, interaction, and commerce among vendors and community members. Space is limited and priority will be given to local community groups and artisans. 
The virtual May Fair will be hosted on "Gather", a fun and configurable 2-D environment equipped with group video chat, games, and other tools to promote a sense of connection. A dedicated volunteer has already designed a space to represent Clark Park, and we have several vendors who have helped us test this and we are ready to add more!
You can go in and visit any time – it's most fun if you check it out with a friend: CLICK HERE TO VISIT THE VIRTUAL MAY FAIR ANYTIME!
We will set up your booth for you – all you have to do is provide us the information you would like to include in your booth, in the application form: Booth Application form.
We understand that this is new to you, and we will be there to help throughout the process. We will set up a standard virtual booth and can include any one of the following:-PDF documents (e.g., coupon or flyer)-video link-photos-link to your website, facebook, etsy page – any URL that you would like to share- other digital collateral that you provide