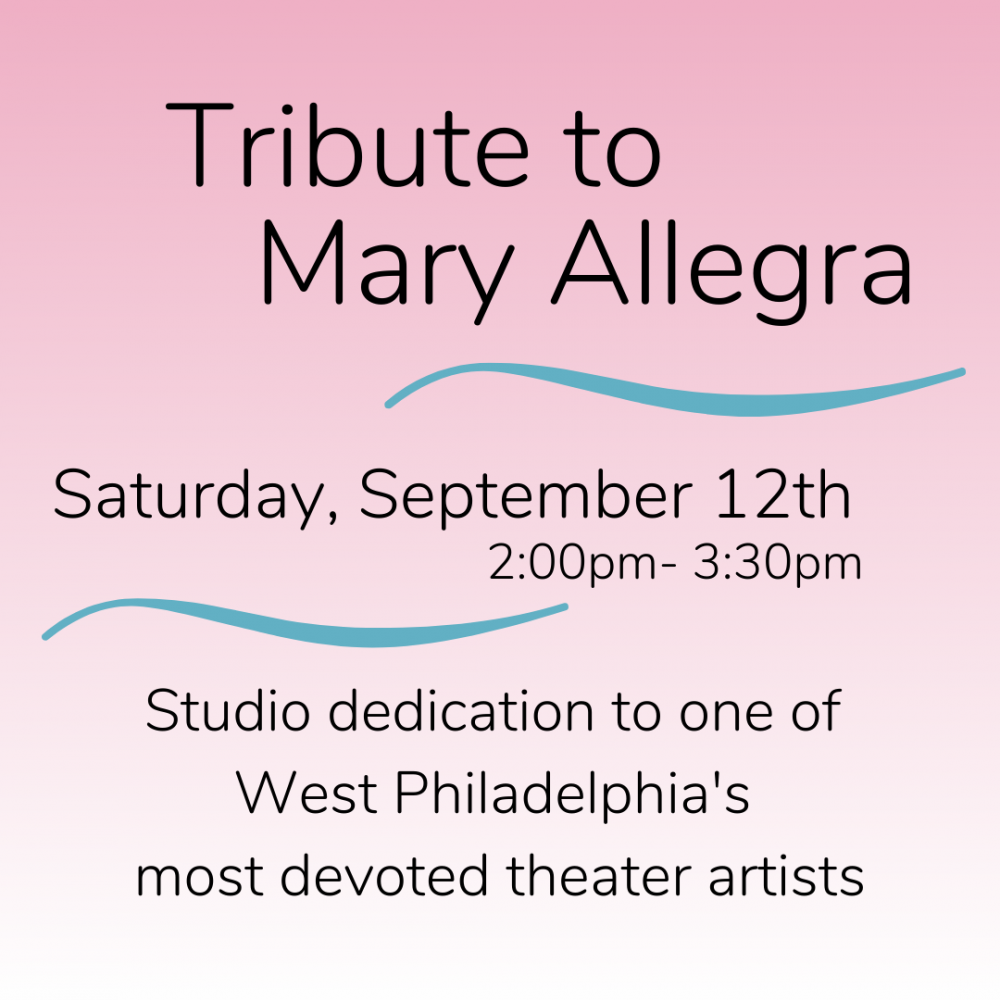 12 Sep 2020 2:00 PM - 3:30 PM
Art & Culture
Music & Stage
Nearby SY
Mary was a theater director, UCAL board member, and dedicated West Philadelphia community member. Join UCAL on Zoom with Annette Monnier, Mary's husband Frank, daughter Jen, and her entire theater community to commemorate her time rehearsing at UCAL.
Come together to  dedicate the second floor studio in her honor, share memories, and toast to Mary's life as a theater artist in West Philadelphia. 
Please reach out to Frank at utestpreps@comcast.net for the Zoom link.