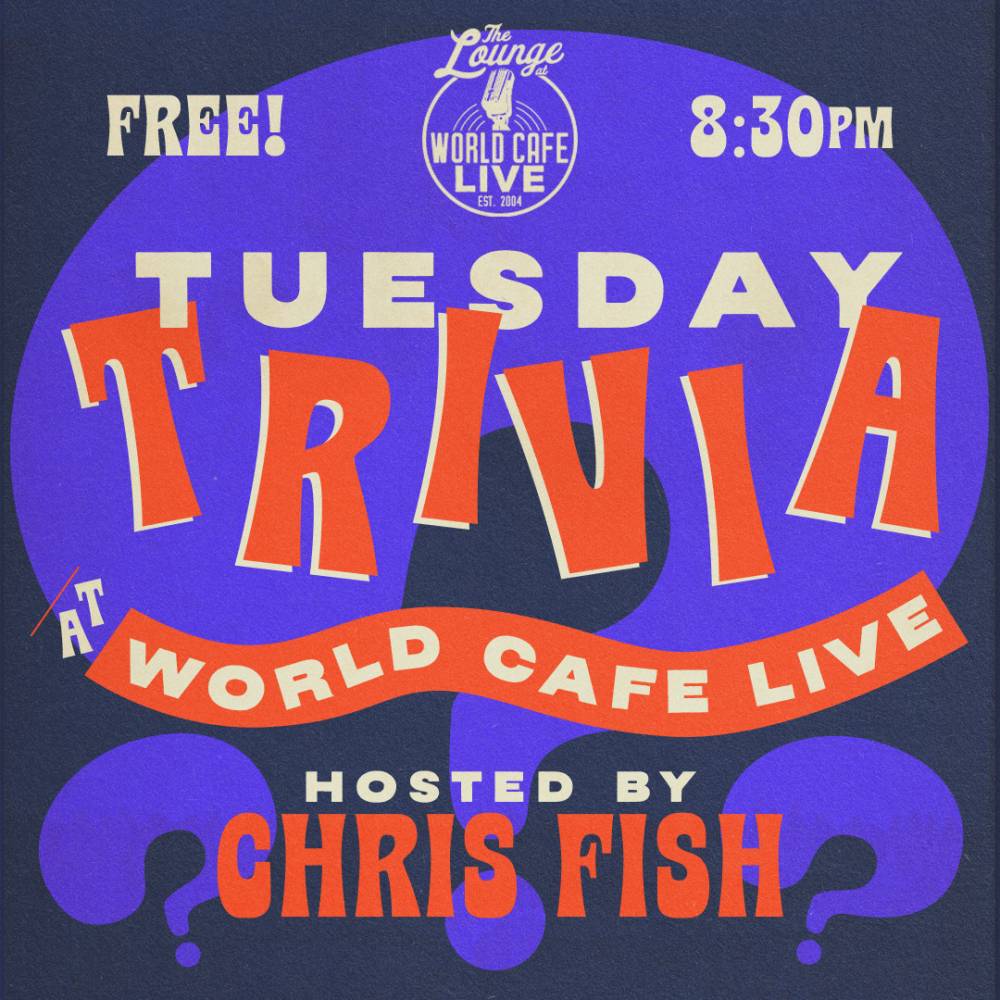 23 Nov 2021 9:30 PM - 11:00 PM
Food Events
Schuylkill Yards
Round up your cleverest friends and join World Cafe Live in The Lounge once a month for Tuesday Trivia hosted by Chris Fish!
Questions will cover a variety of general knowledge topics. Plus, you can win prizes like WCL gift cards and concert tickets!
Admission is FREE and first-come first-served at the door, but you can RSVP in advance to reserve your spot. Teams may consist of up to 6 people. The Lounge opens at 6pm and trivia starts at 8:30pm. Full food & drink service will be available.