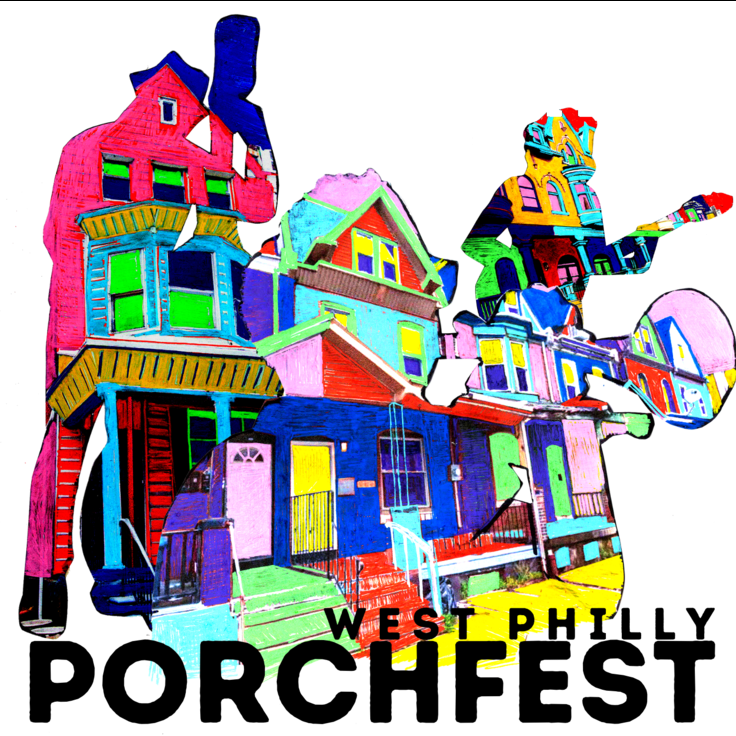 03 Jun 2023 12:00 PM - 6:00 PM
Art & Culture
Family
Festivals & Events
Music & Stage
Nearby SY
West Philly Porchfest returns Saturday, June 3rd from 12-6PM.
West Philly Porchfest is an annual do-it-yourself music festival, featuring musicians of all kinds playing free shows on porches throughout the neighborhood. Created by and for West Philadelphia residents, the festival seeks to represent and celebrate the community's broad musical and cultural diversity.
Check out this year's performers and Porches!
West Philly Porchfest was started in 2016 by five neighborhood residents. Most of them had recently participated in the Somerville, MA Porchfest and thought it seemed like the perfect fit for West Philly (we have better porches for sure!).
The first annual West Philly Porchfest took place on June 4, 2016 with 75 acts playing shows at over 30 porches. The event more than doubled in size in 2017, and 2019's Porchfest featured more than 175 acts performing on nearly 100 different porches.
You can check out the map and schedule of performances from the 2016, 2017, 2018, 2019, 2021 and 2022 Porchfests.