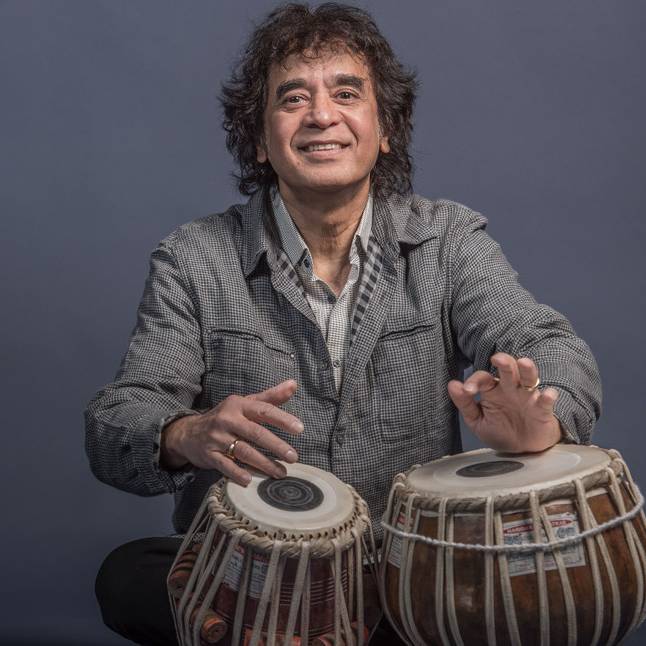 08 Apr 2021 7:00 PM - 9:00 PM
Art & Culture
Music & Stage
Pezhham Akhavass, tombak and Iranian percussion
Marcus Gilmore, drums
Abbos Kosimov, doyra and Uzbek percussion 
The "peerless master of the Indian tabla" (NPR) Zakir Hussain returns to our stage, joined by Pezhham Akhavass (tombak and Iranian percussion), Marcus Gilmore (drums) and Abbos Kosimov (doyra and Uzbek percussion), in a lively showcase of the vibrancy of Indian music. An international phenomenon and true virtuoso, Hussain performs meditative classical ragas and high-energy rhythmic drumming, mesmerizing audiences with his uncanny intuition and masterful improvisational dexterity.

Access Information:
Purchase access now through 7:30PM on April 8 ($25)
Watch live at 7PM on April 8 to participate in the chat and artist Q&A. Available on-demand through April 10.